DNAMO FC's

Travel Soccer Program

was created to provide a more competitive platform for players who are

willing to get more involvement

in soccer.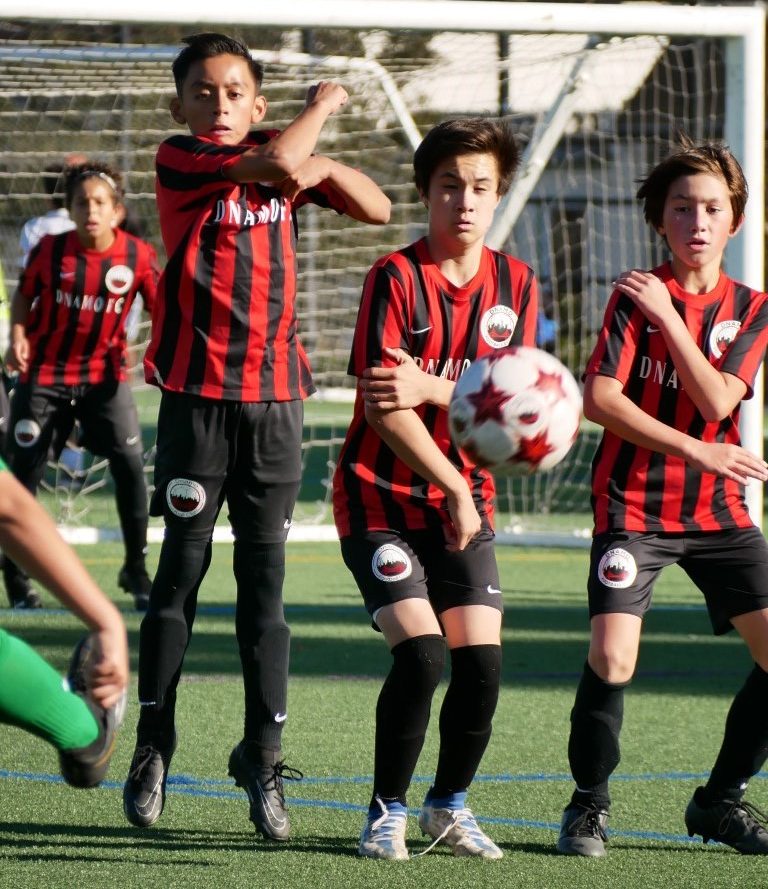 Our Travel Program's goal is to create the highest level of education for our players who are driven by a love of the game and a desire to be better.
Players who have shown an interest and ability greater than most recreational players can take advantage from moving to travel soccer.
THE BENEFITS ARE THE FOLLOWING:
Discipline. Once a child moves up to travel, it requires much more work outside of the normal practices and games to allow their skill level to increase and improve. There is endless value for kids to learn that hard work, commitment, and discipline are required to excel in anything they do. This discipline can help them both on and off the field in all areas of their lives.
Challenges. Experiencing the challenges that they will encounter in a more competitive league.
Travel. Kids as well as some adults and coaches love to travel. Soccer tournaments offer a chance to get away for a weekend and do a "mini vacation" with the kids.
Versatile experience. You get to play with talented teams that are not in your area.
Scouting. There are many "College Showcase" and International soccer tournaments that allow kids to be looked at by numerous collegiate/professional coaches.
Team, player, and parent bonding.
Click here to find out more information from Norcal Premier League by clicking below!