DNAMO FC
MICROSOCCER SHOOT-OUT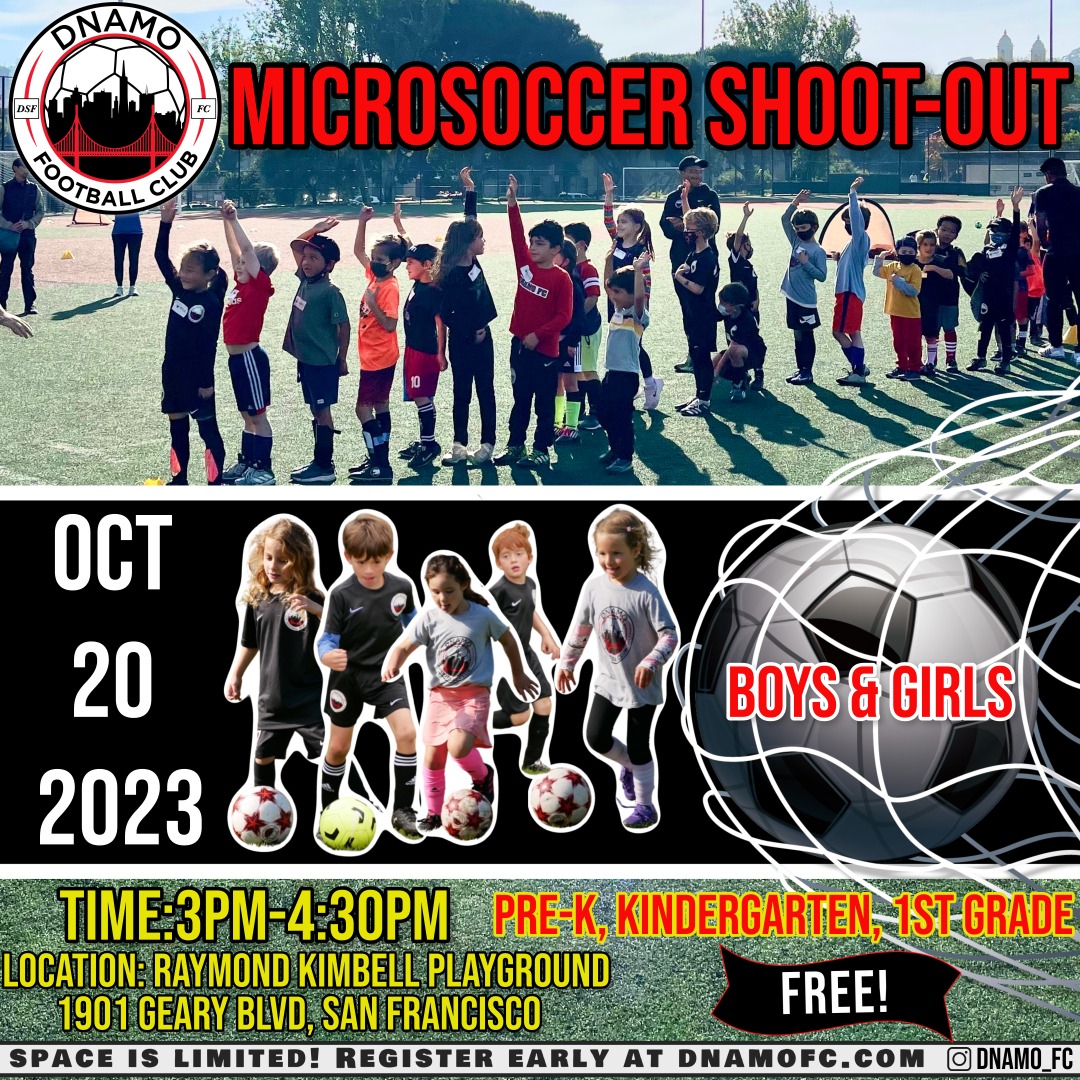 Date
Friday, October 20th, 2023
Location:
Raymond Kimbell Playground (1901 Geary Blvd, San Francisco)
Time:
3:00 PM to 4:30 PM
Pricing:
Free!
At Dnamo FC, we are wholeheartedly dedicated to nurturing and shaping the next generation of soccer enthusiasts through our esteemed Micro Soccer program. Our shootout event, designed with a keen focus on the unique needs of our youngest players, promises a remarkable experience filled with fun, excitement, and a wide array of engaging activities.
In our Micro Soccer program, we understand that young players are like sponges, eagerly soaking up the knowledge and skills they need to develop their love for the sport. We take immense pride in our role as mentors and coaches, guiding them through the early stages of their soccer journey. Our shootout event is not just about scoring goals; it's about creating lasting memories and a deep-rooted passion for the beautiful game. We've crafted a dynamic and interactive environment that encourages not only physical activity but also the development of crucial life skills like teamwork, communication, and sportsmanship. These values transcend the soccer field, enriching the lives of our young participants in various aspects. The soccer field becomes a canvas where they paint their dreams, and we are here to provide them with the tools and inspiration to do so.